Just that experience for you
Enjoy Colombo's Hottest Night Life
at Flamingo House
The Love Bar
The Love Bar Colombo starts off as a typical British pub soon morphs into something more majestic, almost regal in every aspect of the word. This most Unique Drinking Venue's menu offers an eclectic variety of intoxicating exotic beverages comprising of unique Flamingo House concoctions and love potions, party staples, and popular bottles.
Distance: 3kms
Approximate Travel Time: 15 mins
Open: Mon to Sun: 5.00pm - 4.00am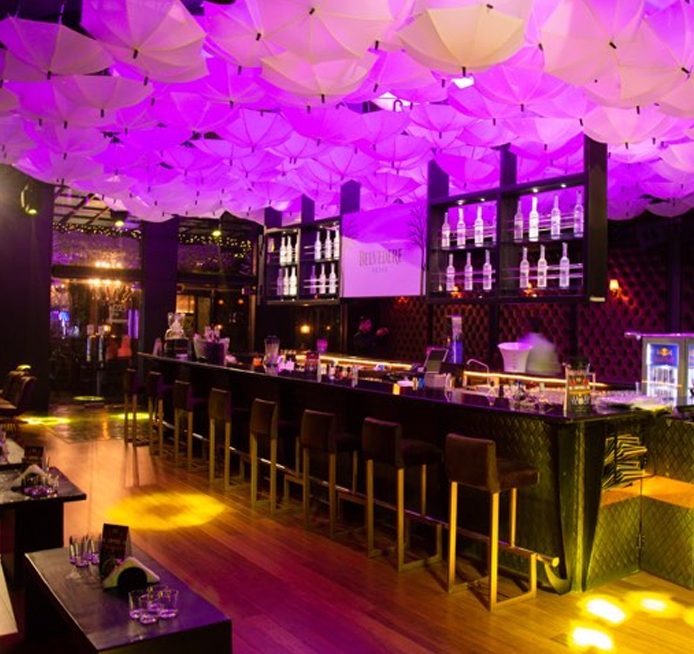 Rhythm & Blues
R&B Colombo
One of the most popular night clubs in Colombo, Sri Lanka Rhythm and Blues is a pretty welcoming party place. The interiors are done invitingly and menu offers the best of drinks and finger foods. If you are with friends, this is a good pick for partying in Colombo.
Distance: 4kms
Approximate Travel Time: 10 mins
Open: Sun - Thu 8pm - 4am & Fri - Sat 8pm - 5am
most luxurious Casino
Bally's Colombo
Sri Lanka's largest and most luxurious Casino is located in the heart of Colombo. It provides the maximum gaming experience; poker, blackjack, baccarat, roulette, mini-flush, and much more with refreshing entertainment and the huge gaming area is always full of people, both locals and tourists.
Distance: 8kms
Approximate Travel Time: 15 mins
Open: Round the clock